M.D., Ph.D, MPH, Founding Director, Clalit Research Institute; Director of Innovation, Clalit Health Services, Israel; Public Health Professor, Faculty of Health Sciences Ben-Gurion University of the Negev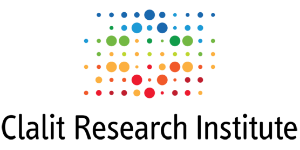 Biography
In Prof. Ran Balicer roles, he is responsible for strategic planning of novel organization-wide interventions for improving healthcare quality, reducing disparities and increasing effectiveness. These include the introduction of innovative data-driven tools into practice – predictive modeling, real-life effectiveness studies, decision support tools and proactive care models. Prof Balicer also serves as a Full Professor and as Track Director in the MPH program at the Ben-Gurion University, Israel. His research is focused on the study of extensive clinical databases in care provision and policymaking, health systems integrated care, and quality management. Prof. Balicer serves as Chair of the Israeli Society for Quality in Healthcare and as an Advisor to Israeli Ministry of Health. He also serves as a Board Member of the International Foundation for Integrated Care (IFIC) and of the European Federation of Medical Informatics (EFMI). Prof. Balicer serves in senior advisory groups to the World Health Organization (WHO) Regional Office for Europe, and is involved in projects focusing on chronic diseases monitoring, prevention and control, and healthcare systems redesign.
Session Abstract – PMWC 2020 Silicon Valley
Session Synopsis: Data science in combination with new tools help predict which patients will benefit most from health care interventions. Session contributors are representatives from medical organizations discussing various data science applications and their approach to using data and predictive modeling to analyze and identify meaningful patterns that result in better patient outcomes.