Session Abstract – PMWC 2020 Silicon Valley
Session Synopsis: Overcoming data mining and visualization challenges is critical to the success of data science. Converting data to a visual framework such as data clustering allows trend recognition which in turn can help with decision making. This approach to insight generation linked with human experience will be very powerful for all aspects of data sciences.
M.D., FSIR, Chairman, Department of Radiology, Geisinger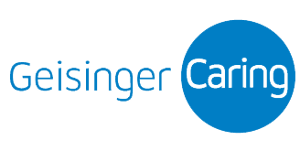 Biography
Dr. Patel is a physician engineer, informatician, active teacher and researcher. He has a special interest in machine and deep learning, mathematical modeling of biological processes, informatics and 3D printing. He is Chair of Department of Radiology, Medical Director for 3D Imaging and Printing Laboratory for Geisinger and leads the informatics efforts in Radiology at Geisinger. Dr. Patel has published 90 research articles, review articles, textbook chapters and abstracts and has given several invited lectures at regional, national and international conferences. Dr. Patel is an electrical engineer and clinically an Interventional Radiologist. His clinical research interests include dialysis access management and interventional oncology. He led Radiology and Interventional Radiology simulation program at Penn Medicine Clinical Simulation Center. For eight years, he has been in various leadership positions at Geisinger. He is boarded in Diagnostic Radiology, Interventional Radiology and Clinical Informatics and is a Fellow of the Society of Interventional Radiology.
Talk
Machines And Humans – Perfect Together
Much has been said about the coming of AI and obsolesce of humans in healthcare. This hype and fear are nonproductive. The real question for healthcare professionals should be: how do we use AI to better care of patients while containing costs and improving patient satisfaction? Initial efforts have largely focused on helping physicians and broader efforts are beginning to use AI for finance, operations and value.
Ph.D., Bren Professor, CMS Dept., California Institute of Technology; Director of Machine Learning Research, NVIDIA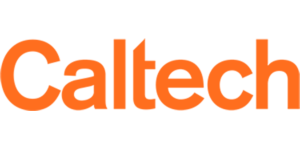 Biography
Animashree (Anima) Anandkumar research spans both theoretical and practical aspects of machine learning. In particular, she has spearheaded research in tensor-algebraic methods, large-scale learning, deep learning, probabilistic models, and non-convex optimization. Anima is the recipient of several awards such as the Alfred. P. Sloan Fellowship, NSF Career Award, Young investigator awards from the Air Force and Army research offices, Faculty fellowships from Microsoft, Google and Adobe, and several best paper awards. She is the youngest named professor at Caltech, the highest honor bestowed to an individual faculty. She is part of the World Economic Forum's Expert Network consisting of leading experts from academia, business, government, and the media. She has been featured in documentaries by PBS, KPCC, wired magazine, and in articles by MIT Technology review, Forbes, Yourstory, O'Reilly media, and so on.
M.D., FACS, Assistant Professor, University of Michigan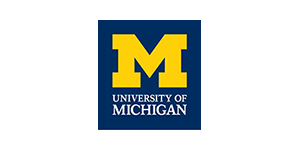 Biography
Dr. Paulus is an academic vitreoretinal surgeon and clinician scientist that loves applying biomedical engineering, photonics, optics, lasers, biodesign, and nanoparticles to develop novel retinal imaging and laser treatment systems. He completed his undergraduate in chemistry and physics at Harvard University, medical school and ophthalmology residency at Stanford University Byers Eye Institute, and surgical and medical retina fellowship at Johns Hopkins University Wilmer Eye Institute. He directs an active, multidisciplinary laboratory dedicated to improving the vision of patients suffering from eye diseases by developing novel photoacoustic and molecular imaging of the retina for retinal and choroidal neovascularization to improve early disease diagnosis, improve treatment monitoring, and practice more individualized precision medicine tailored to each patient through molecular imaging. He has received several entrepreneurship awards and patents, published more than 80 peer-reviewed publications and 6 book chapters, and consulted for several medical device and start-up companies.
Talk
Molecular Imaging Of The Eye
This talk will explore retinal optical imaging technologies (optical coherence tomography, photoacoustic microscopy, and fluorescence) and their potential to improve early disease detection, more accurate diagnosis, and improved patient management through molecular imaging. Organic and metal nanoparticle molecular imaging results from human-relevant models of ischemia and angiogenesis will be presented.
M.Sc., CEO, Aiforia Technologies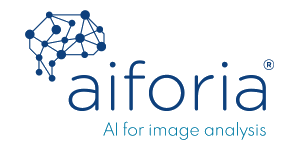 Biography
Kaisa Helminen leads Aiforia Technologies, a medical software company in a rapid expansion phase. Their Aiforia® Cloud is transforming clinical pathology and medical research by bringing deep learning AI to assist and augment human experts in image analysis. As a result, patients will have faster, more accurate diagnosis and more personalized care. Kaisa has a strong background in life science industry, where she has gained close to 20 years of experience in the global business. Previously she has worked for both midsize and large international life science companies, including Thermo Fisher Scientific, Sartorius and Finnzymes, in sales, marketing and business development positions. Kaisa holds a M.Sc. degree in biochemistry from the University of Helsinki.
AI and Data Sciences Showcase: Aiforia Technologies
Aiforia is a medical AI software company with a unique cloud-based solution to image-based diagnostics. We are transforming pathology and drug development by bringing deep learning AI to assist and augment human experts in image analysis.
Neural Networks In The Hands Of Medical Professionals
We'll introduce Aiforia Cloud, a novel approach to AI-powered image-based diagnostics. With Aiforia, medical experts can rapidly create their own image analysis algorithms, without a data scientist or AI expertise. We will present several examples of applications from various domains.