M.D., FSIR, Chairman, Department of Radiology, Geisinger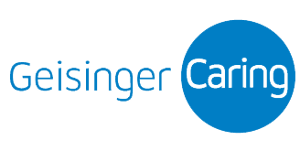 Biography
Dr. Patel is a physician engineer, informatician, active teacher and researcher. He has a special interest in machine and deep learning, mathematical modeling of biological processes, informatics and 3D printing. He is Chair of Department of Radiology, Medical Director for 3D Imaging and Printing Laboratory for Geisinger and leads the informatics efforts in Radiology at Geisinger. Dr. Patel has published 90 research articles, review articles, textbook chapters and abstracts and has given several invited lectures at regional, national and international conferences. Dr. Patel is an electrical engineer and clinically an Interventional Radiologist. His clinical research interests include dialysis access management and interventional oncology. He led Radiology and Interventional Radiology simulation program at Penn Medicine Clinical Simulation Center. For eight years, he has been in various leadership positions at Geisinger. He is boarded in Diagnostic Radiology, Interventional Radiology and Clinical Informatics and is a Fellow of the Society of Interventional Radiology.
Talk
Machines And Humans – Perfect Together
Much has been said about the coming of AI and obsolesce of humans in healthcare. This hype and fear are nonproductive. The real question for healthcare professionals should be: how do we use AI to better care of patients while containing costs and improving patient satisfaction? Initial efforts have largely focused on helping physicians and broader efforts are beginning to use AI for finance, operations and value.
Session Abstract – PMWC 2020 Silicon Valley
Session Synopsis: Overcoming data mining and visualization challenges is critical to the success of data science. Converting data to a visual framework such as data clustering allows trend recognition which in turn can help with decision making. This approach to insight generation linked with human experience will be very powerful for all aspects of data sciences.