Ph.D., Norton Simon Professor, Chair, Department of Molecular and Medical Pharmacology; Director, Crump Institute for Molecular Imaging, David Geffen School of Medicine, UCLA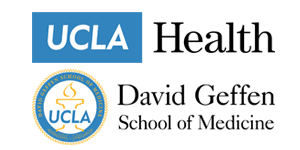 Biography
Dr. Phelps is the inventor of the Positron Emission Tomography (PET) scanner. With UCLA colleagues and students, he developes in vivo biochemical assays for PET to provide molecular imaging diagnostics of the biology of disease. Dr. Phelps is a member of the National Academy of Science and the National Academy of Medicine, published 720 peer-reviewed articles and 4 textbooks, and has been the principal investigator of $245 million in grants. He has received recognition for his scholarship, such as George von Hevesy Prize, Chaired the 1983 Nobel Symposium; S. Weir Mitchell Award, Academy of Neurology; Rosenthal Foundation Award, American College of Physicians; the Enrico Fermi Presidential Award by President Clinton; Kettering Prize, General Motors Cancer Research Foundation; gave the Keynote Address, 2007 Nobel Symposium. He was one of the 3 founders of CTI Molecular Imaging, that after acquiring 45% of CTI, Siemens purchased the remaining 55% for $1.1B in 2005.
Clinical Dx Showcase: UCLA David Geffen School of Medicine
The UCLA David Geffen School of Medicine is a leading institution in the fields of internal medicine, women's health, and pediatrics. Founded in 1951, it currently has a M.D. student population of about 600 students.
Molecular Targeted Radio-Ablation Of Patient's Cancer Cells
Theranostics: combination of molecular targeted PET imaging diagnostics and radio-ablation of cancer cells using the same peptide, labeled with imaging isotope, and then therapy isotope, to search throughout the body for target protein with high affinity and specificity in patients.