M.D., Ph.D., Founder and Chief Executive Officer, Indivumed Group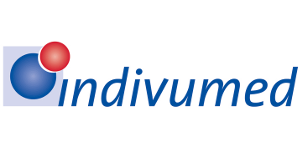 Biography
Dr. Hartmut Juhl is an entrepreneur, surgical oncologist, and world-renowned researcher dedicated to the science of tissue quality and precision medicine in cancer. 1987 to 1998 he was trained and worked as a surgical oncologist at University Clinic of Hamburg and Kiel. Focussing on translational cancer research, he became Associate Professor ate Lombardi Cancer Center, Georgetown University. In 2001, he founded Indivumed GmbH in Hamburg, Germany. Hartmut Juhl holds an adjunct professorship at the Medical Faculty of Hamburg University, and the Lombardi Cancer Center of Georgetown University, and has served as an advisor to several institutions including the U.S. National Cancer Institute. He received several awards including the "Hamburg Foundation Prize" in the category of "Founders of new Businesses" in 2003, the German Foundation Prize in the category of "New Visionary" in 2005 and the AACR Team Award 2017 as member of "The International Liquid Biopsy Initiative Team".
Session Abstract – PMWC 2019 Silicon Valley
Session Synopsis: Genetic data have a limited impact in personalized cancer medicine without cell biological phenotype data. However, reproducible multiomics databases are not existing, yet. The session will address the major challenge, i.e. routine collection of tissue in multi-center studies of global scale that fulfill the preanalytical requirement for multiomic databases.