Ph.D., Assistant Professor, & Assistant Director Bioinformatics: Precision Medicine Program, University of Connecticut Health Center, USA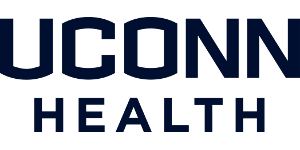 Biography
Dr. Ahmed's lab at UConn Health is focused on doing research and development of intelligent big data analytics platforms to improve the quality and transition of healthcare for investigating heterogeneous clinical data to obtain actionable care gap-based information about patients for early detection and prevention of constitutional disorders and cancer, and developing efficient communication across healthcare units and scientific labs. Dr. Ahmed proposes PROMIS-Med; an advanced academic solution with effective, integrative and analytic access to clinical, epidemiological, metabolomics, proteomics and genomics data of huge volume, velocity, variety, and veracity, and with the potential to revolutionize the field of medicine with best strategies to diagnose and treat patients, and developing better understanding of biology. Dr. Ahmed received Doctor of Science specialized in bioinformatics from the Biocenter, University of Wuerzburg, Germany in 2012.
AI and Data Science Showcase: UConn Health
Ahmed lab, Department of Genetics and Genome Sciences, School of Medicine, University of Connecticut Health Center, Farmington, CT, USA.
Innovating PROMIS-Med: Product-Line Platform for Precision Medicine
PROMIS-Med: innovatively designed big data platform for receiving, managing, integrating, processing, analyzing and visualizing heterogeneous clinical, epidemiological, metabolomics, proteomics and genomics data for the promotion of practice transformation and implementation of precision medicine.