Co-Founder and CEO, Cardiologs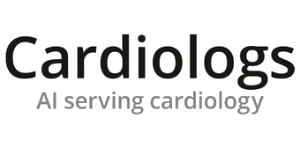 Biography
Yann sets the vision and strategic direction for Cardiologs and is the guardian of company culture. He is a frequent speaker at industry conferences and is recognized as a thought leader in the application of AI in healthcare. Yann graduated with a degree in Computer Science and Biology from Ecole Polytechnique Paris (X) and the Silicon Valley Innovation and Entrepreneurship program at UC Berkeley. He was recently named to the European list of Forbes' 30 Under 30, MIT Technology Review's Innovators Under 35 in Europe, and BNP Paribas European Innovator of the Year. Yann is passionate about the intersection of new technology & clinical practice and is excited to be building a leading company that will help usher in a new era for healthcare worldwide.
Talk
AI Cuts ECG Analysis Time Exponentially
Wearable devices are creating an influx of data physicians are not equipped to analyze in a fast enough manner without error using traditional solutions. AI with deep-learning technology is the key to drastically reducing the time technicians and physicians spend reviewing ECG data.
Session Abstract – PMWC 2020 Silicon Valley
Session Synopsis: In order to expedite clinical diagnostics and advance precision patient care, innovative developments in algorithm development and imaging sciences, combined with improved understanding of the complex biology of cancer is crucial. This session will cover various developments, needs, and opportunities of expedited clinical decision-making.