Session Abstract – PMWC 2020 Silicon Valley
Session Synopsis: In order to expedite clinical diagnostics and advance precision patient care, innovative developments in algorithm development and imaging sciences, combined with improved understanding of the complex biology of cancer is crucial. This session will cover various developments, needs, and opportunities of expedited clinical decision-making.
Co-Founder and CEO, Cardiologs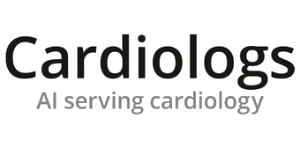 Biography
Yann sets the vision and strategic direction for Cardiologs and is the guardian of company culture. He is a frequent speaker at industry conferences and is recognized as a thought leader in the application of AI in healthcare. Yann graduated with a degree in Computer Science and Biology from Ecole Polytechnique Paris (X) and the Silicon Valley Innovation and Entrepreneurship program at UC Berkeley. He was recently named to the European list of Forbes' 30 Under 30, MIT Technology Review's Innovators Under 35 in Europe, and BNP Paribas European Innovator of the Year. Yann is passionate about the intersection of new technology & clinical practice and is excited to be building a leading company that will help usher in a new era for healthcare worldwide.
Talk
AI Cuts ECG Analysis Time Exponentially
Wearable devices are creating an influx of data physicians are not equipped to analyze in a fast enough manner without error using traditional solutions. AI with deep-learning technology is the key to drastically reducing the time technicians and physicians spend reviewing ECG data.
Ph.D., Assistant Professor of Biomedical Data Science, Dartmouth College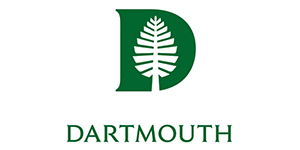 Biography
Dr. Saeed's research is focused on developing intelligent computational methods to capture and organize unstructured biomedical information in a structured format to advance translational research and clinical practice. Dr. Hassanpour's research laboratory works on building novel machine learning, natural language processing, and image analysis methods to extract clinical and health-related insights from medical records and images to improve diagnosis, prognosis, and targeted therapies. Before joining Dartmouth, he worked as a Research Engineer at Microsoft on high-throughput semantic text analysis for Web search queries for more than two years. Dr. Hassanpour received his Ph.D. in Electrical Engineering with a minor in Biomedical Informatics from Stanford University and a Master of Math in Computer Science from the University of Waterloo in Canada.
Talk
Deep Learning For Histology Image Analysis
With the recent expansions of whole-slide digital scanning, archiving, and high-throughput tissue banks, the field of digital pathology is primed to benefit significantly from deep learning technology. This talk will cover new deep-learning-based methods for pathology slide analysis which have shown promising results for histologic characterization of the slides.
M.D., MSCI, Assistant Professor, University of Washington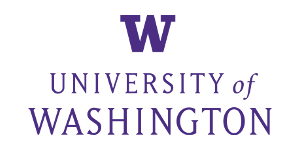 Biography
Aaron Y. Lee MD MSCI is focused on the translation of novel computation techniques including deep learning for automated diagnosis and to uncover new pathophysiologic mechanisms in routine clinical data from large electronic health databases. His main areas of research include age-related macular degeneration, diabetic eye disease, and macular telangiectasia. He has published over 50 peer reviewed manuscripts and editorials. Dr. Lee is an assistant professor and vitreoretinal surgeon at University of Washington, Department of Ophthalmology. He has served on the American Academy of Ophthalmology Medical Information Technology Committee and the American Academy of Ophthalmology IRIS Analytics Task Force. Dr. Lee received his BA in Biochemistry from Harvard University. He then completed his MD and Masters of Science in Clinical Investigations from the Washington University of St Louis. After an internship at St. John's hospital, he returned to Washington University to complete his ophthalmology residency. He then completed two fellowships: a medical retina fellowship at Moorfields Eye Hospital in London, and a vitreoretinal surgical fellowship at the University of British Columbia in Vancouver Canada.
AI and Data Sciences Showcase: University of Washington
The UW is one of the world's preeminent public universities. Our impact on individuals, our region and the world is profound — whether we are launching young people into a boundless future or confronting the grand challenges of our time through undaunted research and scholarship.
Applications Of Artificial Intelligence With Ophthalmic Imaging
The dawn of the machine learning era has caused an explosion of deep learning models applied to almost every aspect of ophthalmic care. Despite significant real-world limitations, these technologies are poised to play a disruptive role in the delivery of eye-care worldwide.