Ph.D., Co-founder and CEO, Two Pore Guys Inc.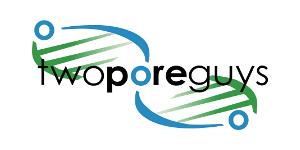 Biography
William B. Dunbar is co-founder and Chief Executive Officer of Two Pore Guys (2PG), Inc. Dr. Dunbar received his doctorate in control and dynamical systems theory from Caltech in 2004, and was an Associate Professor of Engineering at UC Santa Cruz (UCSC) until 2015. He has published 50 research papers and has patents covering self-driving cars (owned by Toyota) and nanopore sequencing (licensed and commercialized by Oxford Nanopore Technologies). Dr. Dunbar invented the two-pore device at UCSC in 2011, and co-founded 2PG to license and commercialize that IP for applications that include structural variation detection, genome mapping and chemistry-free polynucleotide sequencing. Dr. Dunbar is co-inventor on most of 2PG's patents, and is currently interim-CEO and CTO of 2PG.
Clinical & Research Tools Showcase: Two Pore Guys Inc.
2PG's single-molecule-sensing platform combines nanotechnology and precision science to transform human and environmental diagnostics.
Two Pore Devices for Structural Variation Detection
2PG's patented two pore technology is an innovative approach to electrically detecting and mapping genomic features by slowing and controlling the speed of DNA through a pair of nanopores. We will present structural variation detection data as a prospective application.