Ph.D., Senior VP Technical Operations, Fate Therapeutics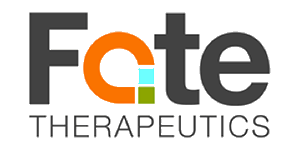 Biography
Dr. Wen Bo Wang is Senior Vice President, Technical Operations at Fate Therapeutics, overseeing the company's manufacturing strategies for its pipeline of off-the-shelf cell-based cancer immunotherapy candidates and scaling the Company's induced pluripotent stem cell (iPSC) product platform to support late-stage clinical and commercial operations. She was formerly Senior Vice President Cell Therapy R&D at Fujifilm Cellular Dynamics Inc (FCDI), where she was responsible for developing the cell therapy R&D strategy and the iPSC based pipeline products, and led the next generation production technology development efforts. Previously, she was VP Process Sciences, and directed scale up and scale out platform process development for iPSC based iCell products and MyCell products including automation and bioreactor work. Prior to joining FCDI, she was Group Leader, Process Sciences, at Geron Corporation, Menlo Park, CA and held a number of positions at ViaCell, Boston, MA.
Immunotherapy Showcase: Fate Therapeutics
Fate Therapeutics (Nasdaq: FATE) is a clinical-stage biopharmaceutical company dedicated to the development of next-generation cellular immunotherapies for cancer and immune disorders.