M.D., Professor in Medicine, Cleveland Clinic Lerner College of Medicine at CWRU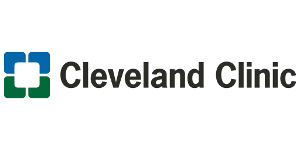 Biography
W. H. Wilson Tang, MD, is Director of Cleveland Clinic's Center for Clinical Genomics; Research Director, and staff cardiologist in the Section of Heart Failure and Cardiac Transplantation Medicine in the Sydell and Arnold Miller Family Heart & Vascular Institute at the Cleveland Clinic. Dr. Tang is Professor of Medicine at the Cleveland Clinic Lerner College of Medicine of Case Western Reserve University. Dr. Tang is a clinician-scientist interested in clinical translational research, with joint appointments with the Department of Cellular and Molecular Medicine and the Genomic Medicine Institute at Cleveland Clinic's Lerner Research Institute. He leads the Cleveland GeneBank Study as well as the Cleveland Heart and Metabolic Prevention Study to investigate novel mechanisms in the development of heart diseases. Dr. Tang's current research interests include the role of counter-regulatory mechanisms in the development and progression of heart failure, integrative genomics and epigenetics in cardiomyopathies, and metabolomics in cardio-renal physiology. Dr. Tang is currently the Principal Investigator for the Cleveland Heart Failure Network as part of the National Heart Failure Clinical Research Network for translational clinical trials.
Session Abstract – PMWC 2019 Silicon Valley
Session Synopsis: The integration of multiple 'omics' technologies will allow us to gain a more complete picture of the constituents and mechanisms of various diseases including cardiovascular disease. This session will touch upon various "omics" technologies – genomics, transcriptomics, proteomics, and microbiomics – and their applications to uncover the complexity in cardiovascular disease mechanism and progression.