PHARMD, Associate Dean for Research and Graduate Education, John Gideon Searle Professor of Translational Pharmacy, University of Michigan College of Pharmacy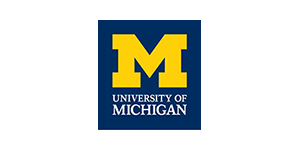 Biography
Vicki L. Ellingrod, Pharm.D., FCCP is The John Gideon Searle Professor of Clinical and Translational Pharmacy in the Clinical Pharmacy Department in the College of Pharmacy, Professor of Psychiatry and Psychology. She obtained her BS and PharmD from the University of Minnesota and then completed a postdoctoral fellowship in psychopharmacology/pharmacogenetics at the University of Iowa. She then joined their faculty and completed a K08 training grant funded by NIMH (National Institute of Mental Health). In 2006, she joined the University of Michigan. Her research has primarily been funded by the NIMH, FDA, and industry sources and her work focuses on the pharmacogenomics of mental health treatments. Dr. Ellingrod is a founding member of the College of Psychiatric and Neurologic Pharmacists and a full member of the American College of Neuropsychopharmacology (ACNP). She also serves as scientific editor for Pharmacotherapy and is an editor on the DiPiro text book Pharmacotherapy, a pathophysiologic approach.
Session Abstract – PMWC 2018 Michigan
Session Synopsis: Using pharmacogenomic data within the clinic is quickly becoming the standard of care for certain medication-gene pairs; and as research in pharmacogenomics continues to evolve, this data needs to be readily translated into clinic. Therefore, this session will outline some of this research and identify novel evidence based approaches being used to improve overall patient outcomes.