Ph.D., CEO and Co-Founder, Mammoth Biosciences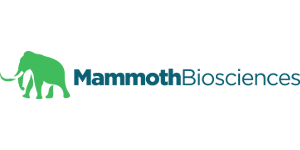 Biography
Trevor is focused on creating the world's first CRISPR-based platform for disease detection, taking impactful CRISPR technology out of the lab and bringing it into the hands of doctors and consumers. Prior to co-founding Mammoth, Trevor completed his PhD in Biology at Stanford University, where he worked at the intersection of statistics and genetics. In addition to having co-taught a course in Statistics at Stanford, Trevor has penned educational guides for university courses across the globe. His work has been featured in outlets like FiveThirtyEight and The Atlantic.
Clinical & Research Tools Showcase: Mammoth Biosciences
Mammoth Biosciences is building the CRISPR platform for diagnostics and biosensing.
CRISPR Diagnostics: Building Biology's Search Engine
Mammoth Biosciences is taking CRISPR beyond gene editing and turning it into biology's search engine by developing the next generation diagnostics and biosensing platform. In this talk we will share our vision for the future of CRISPR and diagnostics.