M.D., Member, Board of Directors, PreDxion Bio, Inc.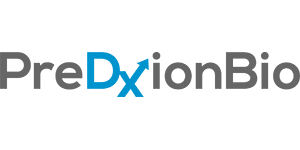 Biography
Timothy Cornell, MD is an Associate Professor of Pediatrics & Communicable Diseases in the Division of Critical Care Medicine at the University of Michigan Medical School. Dr. Cornell completed his residency training at Children's National Medical Center in 1999 and his pediatric critical care fellowship at the University of Michigan in 2007. His clinical expertise is in ECMO and the resuscitation and management of critically-ill children. His laboratory studies immune dysfunction which drives mortality and morbidity in critical care. Dr. Cornell is the Diagnostic Innovation Champion for the Fast Forward Medical Innovation Group at the University of Michigan and recipient of the 2017 MichBio Innovation of the Year. Dr. Cornell is a member of the Board of Directors for PreDxion Bio, Inc.
Talk
Clinical Dx Showcase: Biomarker Driven Critical Care Medicine
This talk will cover an overview of the current challenges in the management of critically-ill patients (ICU/ER). The potential for the precision medicine to fundamentally revolutionize critical care medicine, and approaches for implementing biomarker guided patient management in the intensive care unit.