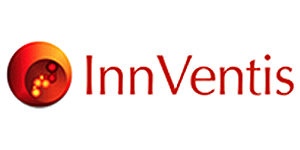 Biography
Thomas Wilckens is a medical doctor and a serial entrepreneur. He is also the founder of the LinkedIn group Precision Medicine Insight. Prior to InnVentis, he was an associate at deep innovation GmbH, a boutique consultancy and spin-off of Vodafone Group R&D Germany. In 1998 he founded a drug discovery company as CEO/CSO with a focus on inflammatory and metabolic diseases. Thomas obtained his MD at the Ludwig-Maximilian University in Munich and started his research career as a scholar of the Max-Planck Society and the Max-Kade Foundation in New York. He held several post-doctorate positions at leading academic institutions before becoming an entrepreneur. Aside from his work in Precision Medicine he developed a novel concept for value creation in research intensive industries; i.e. "Symbiotic Innovation". With regard to this project Thomas is an associate at the GLORAD Research Center for Global R&D Management St. Gallen/Shanghai.
AI and Data Science Showcase: InnVentis
InnVentis Ltd. aims to change the way we diagnose and manage chronic inflammatory/autoimmune diseases with multi-omics & artificial intelligence.
Precision Medicine beyond Cancer: Why We Need New Multi-omics Driven Definition for Health & Disease
Building a Knowledge Network for Biomedical Research and a New Taxonomy of Disease" describes the concept to generate a molecularly-informed taxonomy of disease. This presentation addresses key challenges in data collection and labeling to achieve this goal.