Ph.D., Vice President, Translational Medicine and Regulatory Affairs, Parker Institute for Cancer Immunotherapy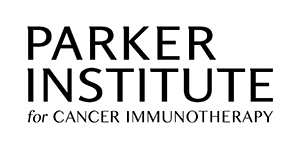 Biography
Theresa LaVallee has over 25 years of research and industry experience with a broad knowledge in the discovery and development of drug candidates. Theresa is Vice President, Translational Medicine and Regulatory Affairs at the Parker Institute for Cancer Immunotherapy and previously served as Senior Vice President, Celldex Therapeutics and Kolltan Pharmaceuticals. She also was Senior Director Translational Medicine at MedImmune and EntreMed. In these roles, she has advanced drugs in oncology, immunology and inflammatory diseases from discovery through late state development. Theresa has a depth of expertise in Translational Medicine enabling science driven development decisions and implementing effective use of biomarker assays in clinical studies. She is author or co-author of more than 50 publications and abstracts with a focus on Translational Medicine approaches in clinical development. She received her Ph.D. degree from University of California, Los Angeles and her B.A. degree from the University of California, Santa Barbara.
Session Abstract – PMWC 2019 Silicon Valley
Session Synopsis: Over the past decade, the oncology community has witnessed major advances in the understanding of cancer biology and major breakthroughs in several different therapeutic areas, from solid tumors to hematological malignancies. As knowledge evolves and new targets emerge, clinical and translational research need to adapt to a rapidly changing environment to effectively translate novel concepts into sustainable and accessible therapeutic options for cancer patients. Clinical trial design in immuno-oncology, biomarker-oriented drug development paths, statistical design and endpoint selection, challenges in the design and conduct of personalized medicine clinical trials, risk-based monitoring, financing and reimbursement, as well as best operational practices are all crucial for success.