Ph.D., Assistant Professor, Department of Medicine, Division of Hematology / Oncology, University of California San Francisco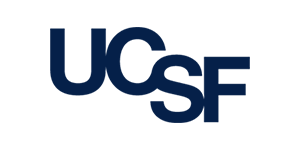 Biography
Dr. Ted Goldstein's lab at the Bakar Institute of Computational Health Sciences at UCSF applies deep learning to translational medicine of genomics, cancer diagnosis, therapy selection, and development of new targeted and cell-based therapies. He is a former Silicon Valley executive turned cancer researcher. After shipping iPhone, he recognized that the potential medical advances that are enabled by the relentless improvements in genomic sequencing and high throughput biology would require equally tremendous advances in bioinformatics. So he returned to UC Santa Cruz to obtain a Ph.D.in Bioinformatics and Biomolecular Engineering. Dr. Goldstein's has made contributions to Smalltalk, C++, Java, JavaCard, Objective-C, Xcode, Mac OS X iOS, MedBook, several NCI TCGA Analysis Working Groups, Stand Up 2 Cancer / Prostate Cancer Foundation teams, the UC Santa Cruz Treehouse project-a California Initiative to Advance Precision Medicine initiative.
Clinical & Research Tools Showcase: UCSF
For over thirty years, our faculty has passionately pursued its mission to enhance individual lives around the world by improving the treatment of cancer and blood disorders.
Cancer: Who lives? Who dies? Why?
The deeper science behind the story of my TED talk of the similar name.