Ph.D., Chief Technology Officer, Karius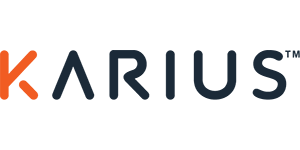 Biography
Sivan Bercovici is the Chief Technology Officer at Karius, where he leads the computational and data efforts aimed at unlocking the clinical value in the microbiome data. Throughout his career, Sivan has developed novel machine-learning methods and analytical platforms that address broad challenges in genetics and the study of human disease. Prior to Karius, Sivan was a co-founder and Chief Technology Officer at Lifecode. He obtained his Ph.D. in Computer Science from Technion – Israel Institute of Technology and completed his postdoctoral research at Stanford University, as part of Stanford's Artificial Intelligence Laboratory.
AI and Data Sciences Showcase: Karius
Karius is a life sciences company focused on transforming infectious disease diagnostics with genomics.
Data-Driven Precision Medicine In Infectious Diseases
The Karius technology presents a breakthrough in the ability to accurately characterize cell-free microbial DNA in clinical samples. We harness advanced data solutions to power the identification of the pathogens driving disease.