MS, CGC, Head of Clinical & Business Development, Clear Genetics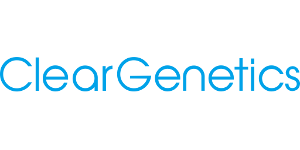 Biography
Shivani Nazareth leads clinical development at Clear Genetics, a healthcare technology company dedicated to the thoughtful integration of genetics into routine patient care. Prior to this, she was a key member of the leadership team at Counsyl, seeing the company from startup phase through public acquisition in 2018. Her experience includes consumer and clinical marketing, health plan contracting, physician engagement and education, advocacy relations, and strategic business development. Shivani worked directly with patients as a clinical genetic counselor for over 15 years in various New York City hospitals. Her areas of interest include reproductive, pediatric and cancer genetics. She is a coauthor on several scientific studies and appears in consumer media outlets like Woman's Day Magazine, Parents Magazine, ABC news and the Wall Street Journal as an expert in her field. After graduating from Rutgers College as a Henry Rutgers Scholar, Shivani obtained her Master's in Human Genetics from the Icahn School of Medicine at Mount Sinai. Aside from genetics, she is passionate about yoga, storytelling and urban gardening.
Session Abstract – PMWC 2019 Silicon Valley
Session Synopsis: As genetic and genomic testing becomes more routine, access to genetic counseling is imperative to ensure proper understanding of test results. We will discuss the future of genetic counseling and testing given the current genetics workforce shortage and the opportunities to transform the field and reach more patients with technology.