Ph.D., Director, AACR Project Genie Coordinating Center, American Association for Cancer Research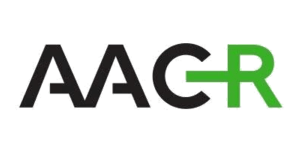 Biography
Shawn M. Sweeney, PhD is the Director of the AACR Project GENIE Coordinating Center and project lead and has been with the project since its inception. His prior roles at the AACR include serving as liaison for four of the AACR scientific working groups; project lead and content developer for the AACR Cancer Progress Report series (2011- 2016); and as an internal scientific consultant. Before joining the AACR, Sweeney was a postdoctoral researcher and Research Associate in the Cardiovascular Institute and the Institute for Medicine and Engineering at the University of Pennsylvania, respectively. His more than 15-year career in research focused on the role of the microenvironment in cardiovascular development and disease, as well as in breast cancer metastasis with an active drug development program. Sweeney was also an adjunct Associate Professor of Medicine at the School of Medicine of the International University of the Health Sciences (2008-2017). He firmly believes in the power of bicycles to transform individuals, neighborhoods, cities, countries, and ultimately the world.
Session Abstract – PMWC 2019 Silicon Valley
Session Synopsis: Traditionally, the majority of evidence regarding the benefits and risks of cancer treatments is derived from clinical trial populations. However, the vast majority of cancer patients receive treatment outside the context of clinical trials. There is tremendous motivation to evaluate the benefits and risks of cancer treatments delivered in the context of "real world" care. Real-world evidence (RWE) is typically defined as treatment that is not delivered in accordance with an investigational protocol and therefore lacks clearly specified endpoints and assessment intervals for determining benefit. This session will cover opportunities and challenges in using real-world evidence to inform clinical decision making in cancer. The session will review opportunities and challenges in defining real world endpoints and the development of methods and analytical tools capable of generating insights from RWD.