Ph.D., Co-Founder and Chief Scientist, CytoReason; Head, Systems Immunology & Precision Medicine Lab, Faculty of Medicine, Technion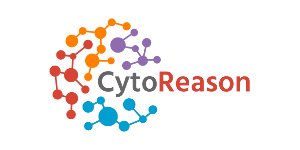 Biography
Professor Shai Shen-Orr combines a love of basic science and a commitment to better healthcare, Shai has spent more than a decade building technologies and knowledge bases capable of revealing the secret life of immune cells – and their role in disease and disease management. Shai's research harnesses the revolution in computing power to integrate data, computational methodologies and machine learning approaches to create new investigational models capable of generating previously unattainable levels of causality and correlation understanding of immune system activity. It is these technologies that enable CytoReason to construct the 3-dimensional maps of previously hidden, immune-system relationships at a cellular, tissue and disease level. It is this insight that can help answer key questions in discovery, pipeline and portfolio development. Shai completed his Ph.D. at Harvard University and his postdoctoral studies at Stanford University School of Medicine.
AI and Data Science Showcase: CytoReason
CytoReason: Revealing hidden gene/cell/cytokine relationships at the heart of disease and treatment through cellular-level immune system simulation
Cellular Level Immune System Simulation – A Machine Learning Breakthrough
Genetic data from bulk tissue is vitally important – but can also be confounding. Moreover, genes do not act in isolation. The CytoReason Cell Centered approach turns the wild gene goose chase into a systematic unveiling of the gene/cell/cytokine inter-relationships that direct disease and impact its treatment.