Ph.D., Director of Oncology Informatics and Software, Thermo Fisher Scientific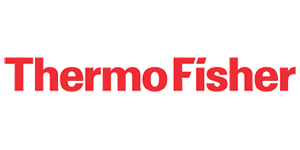 Biography
Seth Sadis is the Director of Oncology Informatics and Software in the Clinical Sequencing Division of Thermo Fisher Scientific. Seth leads a team of software and test engineers, bioinformaticists and translational oncology scientists to develop tests and informatics workflows on the Ion Torrent next generation sequencing platforms. Seth's team led the development of the Oncomine™ assays that are now used globally for targeted profiling of cancer. Seth earned a PhD in Biochemistry from the University of Connecticut and completed a postdoctoral fellowship at Harvard Medical School. Seth's professional career includes 20 years in biopharma spanning oncology drug discovery and translational medicine through clinical development and diagnostics.
Talk
Next-generation Sequencing Approaches to Investigate the Complex Interactions of the Immune System and Cancer
Recent applications of targeted next-generation sequencing support research into the interactions of the immune system and cancer with the goal of enabling precision medicine strategies. Applications for immune gene expression signatures, tumor mutational burden, and immune repertoire will be described.