Session Abstract – PMWC 2019 Silicon Valley
Session Synopsis: Immunotherapies have revolutionized cancer treatment in recent years. Despite these successes, not all patients respond, and some can experience toxicities. The tumor microenvironment (TME) offers a wealth of new information to aid the development, optimization, and monitoring of more effective immunotherapies. This microenvironment includes a complex network of proliferating tumor cells, the tumor stroma, blood vessels, infiltrating inflammatory cells, and a variety of associated signaling molecules. Orchestrating the critical balance between health and disease, cells within the TME can act either in a protective manner or as accomplices. In this session, you will hear how recent advances in highly multiplexed mass cytometry and tissue imaging are providing new research insights into the dynamic TME, increasing our understanding of tumor immunity and therapeutic response.
MBA, President and CEO, Fluidigm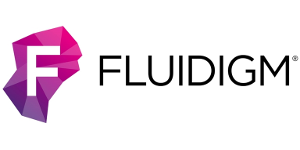 Biography
Chris Linthwaite has been Chief Executive Officer of Fluidigm since October 2016. Linthwaite has significant leadership experience across a broad range of life science businesses, including genomics tools, bioprocessing, forensics, agbio, and animal health testing. Prior to joining Fluidigm, Linthwaite served as President of the Genetic Sciences Division at Life Technologies, which was acquired by Thermo Fisher Scientific in 2014. Linthwaite has extensive experience building successful franchises in both life science research markets and a range of regulated environments. He has spearheaded numerous acquisitions and transformed business performance to drive growth. Earlier in his career, he was in management consulting at two firms that are now part of PwC, and he co-founded a biomedical organization focused on early-stage technology commercialization. He served on the board of directors of pediatric genetic testing company Claritas Genomics. As an armor officer in the American military, Linthwaite was stationed in Europe and served with distinction as part of the NATO-led Implementation Force conducting peacekeeping operations in Bosnia and Herzegovina. He earned an MBA from the Darden School of Business at the University of Virginia as well as a BA in foreign affairs from UVA. Linthwaite served as a White House intern in the Office of Public Liaison and competed at the varsity level with the UVA wrestling team.
M.D., Ph.D., Assistant Professor of Pathology and Medical Oncology, Yale University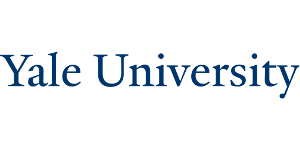 Biography
Dr Schalper is an Assistant Professor of Pathology and Medical Oncology at Yale University and Director of the Translational Immuno-oncology Laboratory in the Yale Cancer Center. Dr Schalper has prominent expertise in studying biomarkers for anti-cancer immunotherapy. He trained as a physician-scientist specializing in cancer cell biology and molecular pathology. His clinical interests include molecular diagnostics, tumor biomarkers and cancer immunopathology. His laboratory research focuses on understanding the immunobiology of human solid tumors and develop molecular biomarkers for response or resistance to therapies. Dr. Schalper also participates as translational researcher/lead in clinical trials supporting the biomarker/biospecimen planning and execution of correlative studies. He has been an active member of diverse professional/scientific associations including the United States and Canadian Academy of Pathology (USCAP), the International Association for the Study of Lung Cancer (IASLC), American Society of Clinical Oncology (ASCO), American Association for Cancer Research (AACR) and Society for Immunotherapy of Cancer (SITC).