Session Abstract – PMWC 2020 Silicon Valley
Session Synopsis: The healthy individual participant is at the center of population sequencing studies. Spinal muscular atrophy (SMA) is a severe pediatric neuromuscular disorder due to a defect in the Survival Motor Neuron 1 (SMN1) gene that presents with a diverse range of phenotypes of motor impairment and related comorbidities – effecting approximately 1 in 10,000 live births. Research has focused on strategies that restore sufficient levels of needed full-length SMN protein. This resulted in FDA approval of Spinraza, which is using antisense oligonucleotides to cause more full-length SMN production from SMN2 genes, and the new gene therapy Zolgensma, that is based on transferring SMN1 genes into the body. The session will review the two different approaches and the challenges to bring them to the clinic.
Ph.D., Chief Scientific Officer, Cure SMA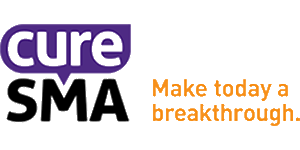 Biography
Jill Jarecki has been with Cure SMA since 2005. In this capacity, she has managed a broad portfolio of SMA research investments totally over $55 million in basic research, preclinical drug development, and clinical research and trials. While at Cure SMA, she advanced a drug development project through a pre-investigational new drug meeting at the FDA, designation of orphan disease status from the Orphan Products Office of the FDA, and finally through successful out-licensing of the program for clinical development to an industry partner – all of which were firsts for the SMA field. More recently, she has been engaged in patient focused drug development activities, including the formation of a seven-member industry collaboration of biotech / pharmaceutical partners within Cure SMA to jointly advance SMA clinical development. Dr. Jarecki received her PhD in genetics from Yale University and completed her postdoctoral fellowship at Stanford University. Prior to working at Cure SMA, she spent 5 years working in the biotech industry at both Vertex Pharmaceuticals and Invitrogen Corporation.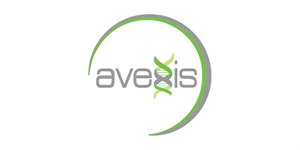 Biography
Dave Lennon is helping to transform rare and life-threatening neurological genetic diseases through gene therapy as the president of AveXis, a Novartis company. The company received its first regulatory approval in the United States in May 2019 for spinal muscular atrophy and is focused on global growth with a promising pipeline. Prior to his appointment in June 2018, Lennon held a number of leadership positions at Novartis, including Oncology General Manager of Japan; Vice President of U.S. Solid Tumors; Chief Marketing Officer for China; and several Global Therapeutic Head positions and Sales and Marketing Operations roles in the U.S. within the Pharmaceuticals division. Prior to joining Novartis, Dr. Lennon served as an Associate Principal at McKinsey & Company. Lennon began his career as a geneticist and holds a B.A. in Biophysics from Columbia University and a Ph.D. in Cell Biology from Weill Medical College at Cornell University.
Ph.D., Senior Vice President of Research, Ionis Pharmaceuticals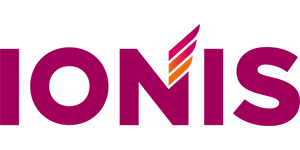 Biography
Dr. Bennett is responsible for preclinical antisense drug discovery and antisense technology research at Ionis Pharmaceuticals. He is also the franchise leader for neurological programs at Ionis. He has been involved in the development of antisense oligonucleotides as therapeutic agents, including research on the application of oligonucleotides for inflammatory, neurodegenerative diseases and cancer, oligonucleotide delivery, pharmacokinetics and medicinal chemistry. Dr. Bennet is a co-recipient of the 2019 Breakthrough Prize in Life Sciences for his contributions to the discovery and development of SPINRAZA® (nusinersen) and the 2018 Hereditary Disease Foundation's (HDF) Leslie Gehry Brenner Prize for Innovation in Science for his leadership and continued commitment to developing antisense therapies for Huntington's disease (HD). Dr. Bennett has published more than 200 papers in the field of antisense research and development and he is an inventor on more than 175 issued patents.