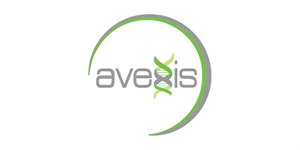 Biography
Dave Lennon is helping to transform rare and life-threatening neurological genetic diseases through gene therapy as the president of AveXis, a Novartis company. The company received its first regulatory approval in the United States in May 2019 for spinal muscular atrophy and is focused on global growth with a promising pipeline. Prior to his appointment in June 2018, Lennon held a number of leadership positions at Novartis, including Oncology General Manager of Japan; Vice President of U.S. Solid Tumors; Chief Marketing Officer for China; and several Global Therapeutic Head positions and Sales and Marketing Operations roles in the U.S. within the Pharmaceuticals division. Prior to joining Novartis, Dr. Lennon served as an Associate Principal at McKinsey & Company. Lennon began his career as a geneticist and holds a B.A. in Biophysics from Columbia University and a Ph.D. in Cell Biology from Weill Medical College at Cornell University.
Session Abstract – PMWC 2020 Silicon Valley
Session Synopsis: The healthy individual participant is at the center of population sequencing studies. Spinal muscular atrophy (SMA) is a severe pediatric neuromuscular disorder due to a defect in the Survival Motor Neuron 1 (SMN1) gene that presents with a diverse range of phenotypes of motor impairment and related comorbidities – effecting approximately 1 in 10,000 live births. Research has focused on strategies that restore sufficient levels of needed full-length SMN protein. This resulted in FDA approval of Spinraza, which is using antisense oligonucleotides to cause more full-length SMN production from SMN2 genes, and the new gene therapy Zolgensma, that is based on transferring SMN1 genes into the body. The session will review the two different approaches and the challenges to bring them to the clinic.