Session Abstract – PMWC 2019 Silicon Valley
Session Synopsis: Sharing health information such that the status quo is disrupted, and all stakeholders have access is difficult. Misaligned incentives, incompatible technology systems, and even a lack of common nomenclature makes this a huge challenge. Successful data sharing empowers researchers, data scientists, citizen scientists, patients, and clinicians. This panel explores novel ways to gather and share data for the benefit of people.
PMWC LUMINARY AWARD
Incited the movement to build systems for individuals to access and share health data.
Co-founder, President & CEO Genetic Alliance Registry and Biobank; Co-founder & Executive Director, PXE International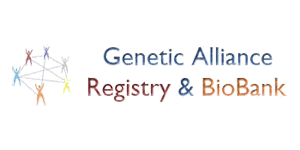 Biography
Sharon works to provide ordinary people the tools to take charge of their health and to further biomedical research through her leadership of Genetic Alliance. In 1994, she cofounded PXE International, a research advocacy organization for the genetic condition pseudoxanthoma elasticum (PXE), when her two children were diagnosed with the rare condition. In 2000, with her husband, Patrick, she co-discovered the ABCC6 gene and patented it to ensure its ethical stewardship. She subsequently developed a diagnostic test and conducts clinical trials. Sharon is the author of 150 peer-reviewed papers. In her focus at the forefront of consumer participation in genetic research, services and policy, she serves in leadership roles on many international and national organizations, including the Precision Medicine Initiative Cohort Advisory Panel; Accelerating Medicines Partnership; the Cures Acceleration Network Review Board, and the Advisory Council, National Center for Accelerating Translation Science, NIH, among many others. She serves on the editorial boards and is active on several journals, including Genome, Genetic Testing and Molecular Biomarkers, and Clinical and Translational Science. She led the coalition that was instrumental in the passage of the Genetic Information Nondiscrimination Act. Among numerous awards and honors, she received the Research!America Distinguished Organization Advocacy Award and is an inaugural member of Disruptive Women in Health Care; in 2009 an Ashoka Fellowship and the Clinical Research Forum and Foundation's Annual Award for Leadership in Public Advocacy. She was named one of FDA's "30 Heroes for the Thirtieth Anniversary of the Orphan Drug Act" in 2013. She was a member of the Blue Ribbon Panel's Working Group on Enhanced Data Sharing for the Cancer Moonshot. She was named a National Associate of the National Research Council, National Academies of Engineering, Sciences, and Medicine for her extraordinary service. She received the Health 2.0 Health Activist award in 2016. In 2017, she co-founded the People Centered Research Foundation. She received her education at Assumption College and Stony Brook University and was awarded an Honorary Doctorate from Iona College.