Session Abstract – PMWC 2019 Silicon Valley
Session Synopsis: Immunotherapy is proving to be an effective therapeutic approach in a variety of advanced and metastatic cancers. However, despite the clinical success of the first wave of checkpoint inhibitors, only a subset of unselected patients exhibits durable responses. Furthermore, the field is witnessing notable failures in Phase III trials when these drugs are tested in unselected or sub-optimally selected patient populations. Finally, preliminary data indicate that the combinations of these agents, although promising in certain settings, are associated with increased toxicity and cost. Therefore, the development and implementation of novel clinical-grade biomarkers able to guide the selection of agents with complementary mechanisms of action targeting multiple mechanisms of resistance and immune escape are required.
Ph.D., Professor of Genetics at The University of North Carolina at Chapel Hill, and Co-Founder and Consultant for GeneCentric Therapeutics Inc.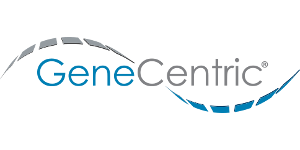 Biography
Dr Perou's research crosses the disciplines of genomics, cancer research, bioinformatics and clinical care. His major contribution to the field has been in the characterization of the diversity of tumors, beginning first in breast cancer and more recently extending to lung cancer. His current work is focused on bringing genomic assays into the everyday cancer clinic to make improvements in personalized patient care. He has authored more than 300 peer reviewed articles. He earned his BA in Biology from Bates College, his PhD in Cell Biology from the University of Utah, and performed his postdoctoral work in the laboratory of David Botstein (then at Stanford University). He has been a faculty member at UNC since 2000. Additionally, he was the recipient of the Jill Rose Award for Distinguished Biomedical Research from the Breast Cancer Research Foundation, and the Brinker Award for Scientific Distinction from the Susan G. Komen.
Ph.D., Senior VP of Translational Research, Personal Genome Diagnostics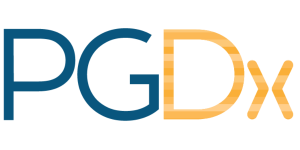 Biography
Nicholas (Nic) Dracopoli, Ph.D. recently joined Personal Genome Diagnostics (PGDx) as Senior Vice President of Translation Science after eighteen years working in oncology drug development at Bristol Myers-Squibb (BMS) and Janssen Research & Development. In these roles, he was responsible for building two new translational science teams whose work contributed to the approval of six new oncology drugs for BMS and Janssen. Prior to joining the pharmaceutical industry, he spent five years in the biotechnology industry at Sequana Therapeutics. Nic obtained his bachelor's degree and doctorate from the University of London and completed post-doctoral fellowships at the Memorial Sloan-Kettering Cancer Center in New York City and the Massachusetts Institute of Technology (MIT) in Cambridge, Massachusetts. Subsequently, he served as an Assistant Director at the Whitehead/MIT Genome Center and as a Section Chief at the National Center for Human Genome Research at the National Institutes of Health, Bethesda, Maryland. Nic has authored more than 70 scientific publications and has extensive experience in the fields of genomics, molecular biology and cancer research.
Talk
Predicting Response and Acquired Resistance to Immunotherapy
The diverse response to immunotherapy is driven by the presence or absence of a prior, suppressed immune response to the tumor. This presentation will discuss the optimal approaches to evaluating the immune response including measuring tumor mutation burden, checkpoint ligand expression, T-cell infiltration and clonality, and circulating inflammatory markers.
Biography
Dr. Kirsch is a pediatric oncologist who spent over 20 years at the NCI as a basic researcher, attending physician, and, ultimately, Chief of the Genetics Branch within the Center for Cancer Research. The research interests of Dr. Kirsch have been focused on cancer specific genetic instability and cancer genetics. In 2005 Dr. Kirsch joined the biotech/pharma company, Amgen, as an Executive Director heading the Oncology Research group at Amgen Washington in Seattle. Dr. Kirsch currently serves as the Senior Vice President of Translational Medicine, Adaptive Biotechnologies, Seattle, Washington and South San Francisco, California.
Talk
Immunosequencing in the Service of Immuno-oncology
Profiling the immune receptor repertoire in the normal and malignant tissues of individuals and populations is advancing our understanding of which patients are likely to respond or have responded to immunomodulatory agents. This talk will focus on the application of this technology to immunotherapy and highlight some of the ways that immune receptor profiling is being evaluated. The talk will briefly touch on the aspect of T-cell profiling which may provide insight and provocative data for identification of immunogenic targets of tumors.
Ph.D., Staff Scientist, Bioinformatics, Thermo Fisher Scientific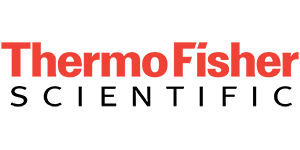 Biography
Dr. Looney is an accomplished computational biologist and immunologist with expertise in methods and applications of B and T cell receptor sequencing, including biomarker discovery and assay development. He is currently a Staff Scientist and Informatics Lead for Immune Repertoire Sequencing within the Clinical Sequencing Division at Thermo Fisher Scientific. Dr. Looney's interests and specialties are centered around repertoire analysis for immuno-oncology, autoimmunity and infectious disease translational research.