Session Abstract – PMWC 2018 Silicon Valley
Session Synopsis: There has never been a better time to invest in large scale sequencing initiatives in human genetics research as the field is ripe with tremendous potential and is poised to fuel the next wave of scientific and medical advances. Technology development has enabled unprecedented scale of sequence data generation and the ability to link genomic data to high quality clinical data. This panel will touch upon recent advances and what outcomes are expected due to the revolutionary advancements of large scale sequencing and through genetics initiatives.
Ph.D., Executive Director, Kaiser Permanente Research Bank, Kaiser Permanente

Biography
Nazneen Aziz is the Executive Director of the Kaiser Permanente Research Bank (KPRB). In this role, Dr. Aziz will be responsible for strategic direction and operations of KPRB. her previous roles, Dr. Aziz was the SVP and Chief Research Officer at Phoenix Children's Hospital, Director of Molecular Medicine at the College of American Pathologists (CAP). During her tenure at CAP, she led the development of the first set of standards and proficiency tests for clinical laboratories using next-generation sequencing. Dr. Aziz held executive leadership positions in the biotech/biopharma industry where she focused on personalized medicine, genetic tests, and development of drugs for cancer and diabetes. In her academic career, Dr. Aziz was an Assistant Professor at Harvard Medical School and Boston Children's Hospital. Dr. Aziz received her Ph.D (molecular genetics) and MS (biochemistry) at MIT. Her publications have been cited extensively in the medical and scientific literature and she has been invited to speak at numerous national and international conferences.
Talk
Biobanks – Moving Precision Medicine Forward
Biobanks play a crucial role as they maintain a wide array of biospecimens and help move the field of precision medicine forward. As biobanks are changing the face of medical research, more biobanks are developed and maintained. This session looks at several different biobanks, their approaches of creating the research resource, how they interpret the data, and how they address results returning to both patients and physicians in a meaningful way.
M.D., MPH, Scientific Director, Massachusetts Veteran's Epidemiology Research Center (MAVERIC) and Principal Investigator, Million Veteran Program, VA Boston Healthcare System; Professor of Medicine, Harvard Medical School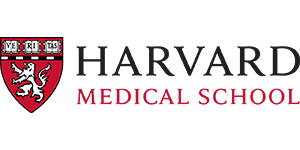 Biography
Dr. Gaziano is an internationally recognized chronic disease epidemiologist whose research interests include the epidemiology of chronic diseases using large data sources. A centerpiece of his research involves the conduct of observational studies and trials that are imbedded in a health care system and the curation of electronic health data from many sources. He serves as PI of the Million Veteran Program (MVP) which is expected to enroll one million veterans into a longitudinal cohort with stored biospecimens, self-reported data and the rich electronic clinical and administrative data available in the VA. To date over 612,000 veterans have been enrolled. He is also principal investigator of the Physicians' Health Study, a large-scale trial-based cohort of over 29,000 physicians followed for over 30 years and has served as PI, Co-PI or co-investigator on many other cohort studies and large-scale trials. He serves on advisory committee of the UKBiobank.
FRS, FMEDSCI, Director of The Welcome Trust Centre for Human Genetics, Oxford University
Biography
Peter Donnelly is Director of the Wellcome Trust Centre for Human Genetics and Professor of Statistical Science at the University of Oxford, and a founder and director of Genomics plc, a fast-growing company in the genome analytics space. He has played a leading role in many of the major projects and developments at the interface between genetics, healthcare, and clinical medicine, including the HapMap project, the Wellcome Trust Case Control consortia, and WGS500, one of the studies pioneering whole genome sequencing in clinical medicine.
Ph.D., Executive Vice President/Chief Scientific Officer, Geisinger Health System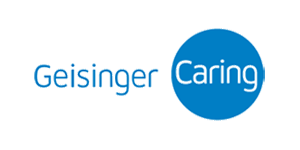 Biography
Dr. Ledbetter is executive vice president and chief scientific officer at Geisinger Health System. Previously he was the Robert W. Woodruff professor and director of the Division of Medical Genetics in the Department of Human Genetics at Emory University School of Medicine. He held academic and leadership positions at the University of Chicago, the National Center for Human Genome Research (now NHGRI) and Baylor College of Medicine. He is a graduate of Tulane University and earned his doctorate at the University of Texas-Austin. He has focused his research efforts on discovering the underlying etiology of childhood developmental disabilities.