Ph.D., Executive Vice President/Chief Scientific Officer, Geisinger Health System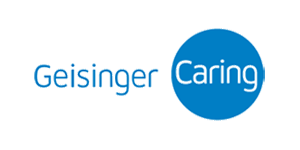 Biography
Dr. Ledbetter is executive vice president and chief scientific officer at Geisinger Health System. Previously he was the Robert W. Woodruff professor and director of the Division of Medical Genetics in the Department of Human Genetics at Emory University School of Medicine. He held academic and leadership positions at the University of Chicago, the National Center for Human Genome Research (now NHGRI) and Baylor College of Medicine. He is a graduate of Tulane University and earned his doctorate at the University of Texas-Austin. He has focused his research efforts on discovering the underlying etiology of childhood developmental disabilities.
Session Abstract – PMWC 2018 Silicon Valley
Session Synopsis: There has never been a better time to invest in large scale sequencing initiatives in human genetics research as the field is ripe with tremendous potential and is poised to fuel the next wave of scientific and medical advances. Technology development has enabled unprecedented scale of sequence data generation and the ability to link genomic data to high quality clinical data. This panel will touch upon recent advances and what outcomes are expected due to the revolutionary advancements of large scale sequencing and through genetics initiatives.