Session Abstract – PMWC 2020 Silicon Valley
Session Synopsis: A growing body of evidence suggests that the broader community of gut microbes may influence cancer risk, provide diagnostic insight, shape clinical course, and impact treatment success. Microbiome-directed therapies hold tremendous promise for personalized therapies and improved treatment outcomes.
M.D., Ph.D., Head of the Division of Hematologic Malignancies, Memorial Sloan Kettering Cancer Center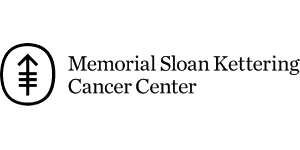 Biography
Marcel van den Brink is a medical oncologist with experience in both laboratory and clinical research, particularly in strategies to improve allogeneic bone marrow transplantation (BMT). He is the Head of the Division of Hematologic Malignancies at MSKCC and holds a joint appointment in the Immunology and Transplantation Program. As a clinical scientist he has been involved in immunotherapeutic trials of cytokines, cell therapies, tumor vaccines and BMT for patients with hematologic malignancies. His laboratory is devoted to the immunology of BMT and he studies post-transplant immune reconstitution, pathophysiology of graft-versus-host disease, the intestinal microbiota in BMT recipients, and the biology of graft-versus-tumor in patients and mouse models. Both as a Division Head and a laboratory Principal.
M.D., Professor of Medicine, Immunology and Dermatology; University of Pittsburgh School of Medicine; Co- Leader, Melanoma Program; Co-leader, Cancer Immunology and Immunotherapy Program; UPMC Hillman Cancer Center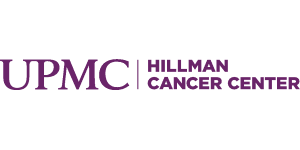 Biography
His research focuses on immunotherapies of melanoma and other solid tumors, T cell responses to tumor antigens and the mechanisms of tumor -induced T cell dysfunction. His work has led to the identification of multiple inhibitory pathways that cooperate with PD-1 to impede tumor antigen-specific T cell responses to melanoma and other solid tumors. His findings serve as a rationale for multiple first-in-human clinical trials with dual immune checkpoint blockade in cancer patients. He has also initiated translational studies evaluating the role of the gut microbiome in regulating clinical responses to PD-1 blockade in melanoma, including a first-in-human clinical trial to evaluate the safety and efficacy of fecal microbiota transplant (FMT) obtained from long-term PD-1 responder patients and pembrolizumab in PD-1 refractory melanoma patients. Dr. Zarour is board-certified in dermatology and cutaneous oncology. He received his medical degree and completed his residency in dermatology at the University of Marseille Medical School in France. Dr. Zarour completed a fellowship in human cancer Immunology at the Ludwig Institute for Cancer Research, Brussels, Belgium.
M.D., Chief Medical Officer, Seres Therapeutics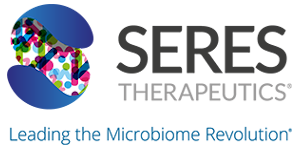 Biography
Kevin Horgan has worked extensively on therapeutics and diagnostics in inflammation and oncology, across both early and late stage development. Most recently he led the development of combination immunotherapies in oncology at Astra Zeneca, prior to joining Seres Therapeutics in October 2018. Seres develops microbiome based therapeutics for infection, inflammatory diseases and cancer. He graduated in medicine from University College Cork in 1982. He completed postgraduate medical training at the Johns Hopkins Hospital in Baltimore, MD, the National Cancer Institute in Bethesda, MD, and UCLA in internal medicine, immunology and gastroenterology. At Merck Research Laboratories, he led the development of Emend® for the prevention of nausea and vomiting associated with cancer chemotherapy.
Talk
Leveraging The Gastrointestinal Microbiome For Clinical Benefit
Awareness of the gastrointestinal microbiome as an important determinant of health has recently increased. I will outline an approach for the development of microbiome based therapies that has led to encouraging clinical data in the treatment of ulcerative colitis and optimism for the future of this novel modality in a broad spectrum of settings.