M.D., Professor of Medicine, Immunology and Dermatology; University of Pittsburgh School of Medicine; Co- Leader, Melanoma Program; Co-leader, Cancer Immunology and Immunotherapy Program; UPMC Hillman Cancer Center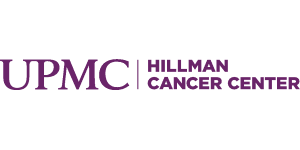 Biography
His research focuses on immunotherapies of melanoma and other solid tumors, T cell responses to tumor antigens and the mechanisms of tumor -induced T cell dysfunction. His work has led to the identification of multiple inhibitory pathways that cooperate with PD-1 to impede tumor antigen-specific T cell responses to melanoma and other solid tumors. His findings serve as a rationale for multiple first-in-human clinical trials with dual immune checkpoint blockade in cancer patients. He has also initiated translational studies evaluating the role of the gut microbiome in regulating clinical responses to PD-1 blockade in melanoma, including a first-in-human clinical trial to evaluate the safety and efficacy of fecal microbiota transplant (FMT) obtained from long-term PD-1 responder patients and pembrolizumab in PD-1 refractory melanoma patients. Dr. Zarour is board-certified in dermatology and cutaneous oncology. He received his medical degree and completed his residency in dermatology at the University of Marseille Medical School in France. Dr. Zarour completed a fellowship in human cancer Immunology at the Ludwig Institute for Cancer Research, Brussels, Belgium.
Session Abstract – PMWC 2020 Silicon Valley
Session Synopsis: A growing body of evidence suggests that the broader community of gut microbes may influence cancer risk, provide diagnostic insight, shape clinical course, and impact treatment success. Microbiome-directed therapies hold tremendous promise for personalized therapies and improved treatment outcomes.