Session Abstract – PMWC 2019 Silicon Valley
Session Synopsis: Three visionary pioneers of personalized/precision medicine will discuss their views of the field at its inception, its current status and their assessment of where it will be in the next decade. The group includes Craig Venter, Brook Byers and Ralph Snyderman who respectively helped develop personalized/precision medicine through their leadership in genomics, venture capital investing and healthcare design and delivery. Ralph Snyderman will moderate this exciting and informative fireside chat.
M.D., Chancellor Emeritus, Duke University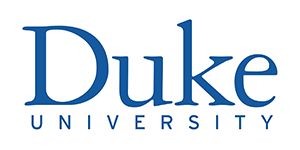 Biography
Ralph Snyderman, MD is Chancellor Emeritus, Duke University and James B. Duke Professor of Medicine in the Duke University School of Medicine. He served as Chancellor for Health Affairs and Dean of the School of Medicine at Duke University from 1989 to July 2004 and led the transition of this excellent medical center into an internationally recognized leader of academic medicine. He oversaw the development of the Duke University Health System, one of the most successful integrated academic health systems in the country, and served as its first President and Chief Executive Officer. Dr. Snyderman has played a leading role in the conception and development of Personalized Health Care, an evolving model of national health care delivery. He was amongst the first to envision and articulate the need to move the current focus of health care from the treatment of disease-events to personalized, predictive, preventive, and participatory care that is focused on the patient. Dr. Snyderman is the recipient of numerous awards recognizing his contributions to research and to developing more rational models of health care. In 2012, he received the David E. Rogers Award from the Association of American Medical Colleges who referred to Snyderman as "the father of personalized medicine."
Ph.D., Founder, Chairman, CEO, J. Craig Venter Institute (JCVI)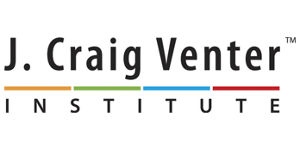 Biography
J. Craig Venter, PhD, is regarded as one of the leading scientists of the 21st century for his numerous invaluable contributions to genomic research. Dr. Venter is Founder, Chairman, and CEO of the J. Craig Venter Institute (JCVI), a not-for-profit, research organization with approximately 200 scientists and staff dedicated to human, microbial, plant, synthetic and environmental genomic research, and the exploration of social and ethical issues in genomics. He also is a co-founder of Synthetic Genomics, Inc. (SGI) and Human Longevity, Inc. (HLI). Dr. Venter is the recipient of numerous honorary degrees, public honors, and scientific awards, including the 2008 United States National Medal of Science, and is a member of numerous prestigious scientific organizations including the National Academy of Sciences, the American Academy of Arts and Sciences, and the American Society for Microbiology.

Biography
Brook Byers has been a venture capital investor since 1972. He has been closely involved with more than fifty new technology based ventures, over half of which have already become public companies. He formed the first Life Sciences practice group in the venture capital profession in 1984 and led KPCB to become a premier venture capital firm in the medical, healthcare, and biotechnology sectors. KPCB has invested in and helped build over 110 Life Sciences companies which have already developed hundreds of products to treat major underserved medical needs for millions of patients. Brook was President and a Director of the Western Association of Venture Capitalists. He is a currently a Board member of the University of California at San Francisco Medical Foundation, the New Schools Foundation, Stanford's Bio-X Advisory Council and the Stanford Eye Council. In 2007, he was awarded the "UCSF Medal" as their honorary degree equivalent. In 2008, he was elected a Fellow of the American Academy of Arts and Sciences. In 2009, he received the Lifetime Achievement Award from the National Venture Capital Association. In May, 2010, he received an Honorary Ph.D. from Georgia Tech.