Session Abstract – PMWC 2019 Silicon Valley
Session Synopsis: AI methods promise to revolutionize the way we approach medicine, by building and training models that make accurate predictions. But the application of AI in actual biomedical contexts comes with distinct challenges. This session features speakers in the forefront of real-life AI applications, who will discuss challenges such as how to reach an interpretable/explainable AI model and how to apply AI in a regulated context.
Ph.D., Chief Technology Officer, DNAnexus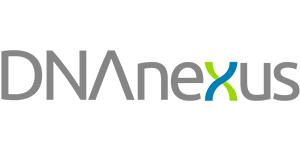 Biography
Part of DNAnexus since its inception, George has been involved in the design and implementation of the DNAnexus product line, and its application in key accounts around the world. He is currently heading up strategic projects, exploring ways in which DNAnexus technology can be used to craft novel experiences that transcend traditional genomics boundaries. George holds a PhD in computer science from Stanford University, where he helped analyze 1% of the human genome as part of the ENCODE Pilot Project. His prior research experience includes comparative metagenomics, silicon compilers for reconfigurable hardware, and elliptic curve cryptanalysis.
Ph.D., Associate Professor, Paul G. Allen School of Computer Science & Engineering, University of Washington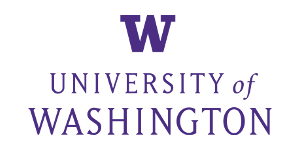 Biography
Prof. Su-In Lee is an Associate Professor in the Paul G. Allen School of Computer Science & Engineering. Her research is at the intersection of computational biology and machine learning with a recent emphasis on precision medicine and interpretable machine learning. Her group recently published papers on a broad range of topics, including cancer precision medicine, explainable blood oxygen prediction during surgery, and theoretical machine learning, in Nature Communications, Nature Biomedical Engineering, and Neural Information Processing Systems. She completed her PhD in 2009 at Stanford University with Prof. Daphne Koller. Before joining the UW in 2010, she was a visiting Assistant Professor in the Computational Biology Department at Carnegie Mellon University. She has received the National Science Foundation CAREER Award and been named an American Cancer Society Research Scholar. She has received a number of generous grants from the National Institutes of Health, National Science Foundation, and American Cancer Society.
Ph.D., Leader, Breast Oncology Program, and Director, Applied Genomics, Helen Diller Family Comprehensive Cancer Center, UCSF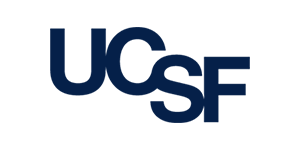 Biography
Laura J. van 't Veer, PhD is a world-renowned Molecular Biologist, and Leader of the Breast Oncology Program and Director of Applied Genomics at the HDFCCC. She is the former Head of Diagnostic Oncology of the Netherlands Cancer Institute, and inventor of MammaPrint (Agendia Inc). Laura's research focuses on personalized medicine, and aims to advance patient management based on knowledge of the genetic makeup of the tumor as well as the genetic makeup of the patient. Her laboratory at UCSF has a strong research line investigating human kinases and studies how kinase inhibitors elicit response and resistance. She chair's the Biomolecular Committee of the I-SPY 2 trial ensuring CLIA compliant companion diagnostics across fourteen investigational treatment arms to date. Laura is the Principal Investigator of the Athena Breast Health Network at UCSF, a 150,000-women cohort study evaluating new paradigms to enhance breast health for which she leads the targeted genome testing for 65,000 women for nine breast cancer susceptibility genes and a selection of ~250 known susceptibility Single Nucleotide Polymorphisms (SNPs). Laura is one of the PIs for the NIH Big Data to Knowledge Center on Genomics, facilitating worldwide standardization of sharing annotated genomics data.
Ph.D., Head of Genome Informatics, Regeneron Genetics Center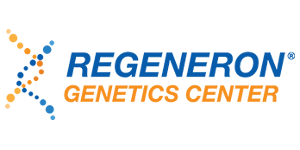 Biography
Dr. Reid is the head of genome informatics at the Regeneron Genetics Center where he leads a team developing and applying novel large-scale computational analysis tools, systems, and methods to produce and analyze large genomic data sets with the goal of making precision medicine a reality. His primary focus is on maximizing the impact that the integration of EHR-derived phenotypes and genomic data can have in providing biological insights to drive drug discovery and improve patient outcomes. Dr. Reid has worked in all aspects of large-scale genomic sequence data production and analysis, and using his background in computational physics, has been an evangelist for cloud computing in genomics and the thoughtful application of data science techniques to next-generation sequencing problems. Dr. Reid received his Ph.D. in physics from The University of Washington and his Bachelor's degree from Harvey Mudd College. He lives in Stamford, Connecticut with his husband Jim and three cats Sabrina, Lyndon, and Emile.