Session Abstract – PMWC 2019 Silicon Valley
Session Synopsis: Immune checkpoints consist of inhibitory and stimulatory pathways that maintain self-tolerance and assist with immune response. In cancer, immune checkpoint pathways are often activated to inhibit the anti-tumor immune response. Immune checkpoint therapies act by blocking or stimulating these pathways and enhance the body's immunological activity against tumors. While providing significant advances in treatment, PD-(L)1 inhibitors are not always effective, leaving many patients in need of alternative therapies. As the complex interaction between a tumor and the immune system becomes better understood, more options for harvesting these interactions toward cancer treatment will likely become available.
M.D., Ph.D, VP, Immuno-Oncology Development, Eli Lilly and Company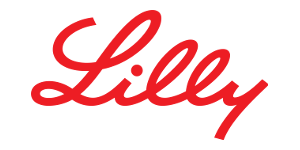 Biography
Dr. Gandhi graduated from the NYU School of Medicine and completed her fellowship at Dana-Farber Cancer Institute (DFCI). She worked in the Early Drug Development Center at DFCI and in the Thoracic Oncology Program as the Head of Clinical Trials until 2016, at which point she joined NYU Perlmutter Cancer Center as the Director of Thoracic Medical Oncology. She has worked on Phase 1, 2 and 3 trials of novel targeted therapies and immunotherapies in lung cancer, with a focus on evaluating potential biomarkers of response. She has been a lead investigator in clinical trials that helped define the use of PD-L1 as a biomarker of response to PD-1 inhibition in non-small cell lung cancer. Dr. Gandhi most recently served as the lead investigator on the KEYNOTE-189 study, published in theNew England Journal of Medicine in April 2018. This study demonstrated an improved survival rate with the addition of pembrolizumab to pemetrexed and platinum chemotherapy for patients with recurrent lung cancer.
Talk
Meta-analysis of PD-1 vs PD-L1 using Bayesian Hierarchical Model
Many PD-1/PD-L1 antibodies are in development across a broad range of tumors, but a direct comparison of these drugs is not likely. Therefore, a meta-analysis was performed using a Bayesian model to provide an indirect comparison of two PD-1 and two PD-L1 antibodies to better understand the similarities and differences between these two groups to guide clinical treatment, research and development.
M.D., Ph.D., Oncology Early Development, Merck Research Laboratories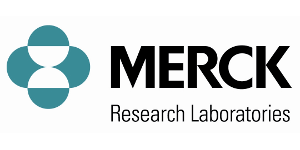 Biography
Dr. Pruitt joined Merck's Experimental Medicine Division in 2013 before moving to Oncology Early Development in 2015, where he developed, and continues to direct, the Keynote-158 Keytruda basket trial, with his work culminating in the FDA approval of Keytruda in MSI-H cancer, the first tumor type-agnostic approval of any cancer therapeutic. He also led the clinical team that gained FDA approval of Keytruda in cervical cancer, the first approval of any PD-1/PD-L1 blocker in gynecologic cancer. In addition, he serves as the clinical director for the immune metabolic modulator Early Development team. Dr. Pruitt obtained his undergraduate degree in Biochemistry from Harvard College, his medical degree from Columbia University College of Physicians and Surgeons, completed his general surgical residency at Duke Hospital, and obtained his doctorate in Microbiology and Immunology from Duke University. He has devoted over 30 years to immunology and cancer immunotherapy research, initially as a research fellow and resident, and then as a faculty member and practicing surgical oncologist at Duke University and the Durham VA Medical Center. Dr. Pruitt has authored over 80 original, peer-reviewed publications and book chapters related to immunology, cancer immunotherapy, translational research, and surgical oncology.