M.D., Ph.D., Senior Vice President, Clinical Development & Chief Medical Officer, Immune Design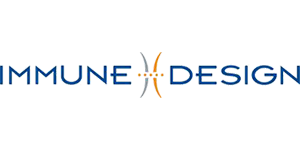 Biography
From August 2014 until September 2016, Dr. Yurosov held positions of increasing responsibility at Clovis Oncology, most recently serving as Senior Vice President, Clinical Development, where he was responsible for overseeing all clinical activities for its rociletinib, rucaparib and lucitanib programs, including regulatory submission and launch support for rociletinib and rucaparib. From August 2010 until August 2014, Dr. Yurasov held positions of increasing responsibility at ImClone Systems, a subsidiary of Eli Lilly & Co., most recently serving as Associate Vice-President, Global Medicine Science, where he led the development of ramucirumab culminating in the FDA submission for second line non-small cell lung cancer indication. Prior to ImClone Systems, he served at Hoffman-La Roche as Clinical Director of Oncology, Pharma Research and Early Development. Prior to his industry experience, Dr. Yurasov was Assistant Professor of Clinical Investigation at the Rockefeller University and Clinical Instructor in the Department of Pediatrics at Memorial Sloan-Kettering Cancer Center, where he was an attending physician. Dr. Yurasov received his M.D. from the Russian State Medical University and his Ph.D. in medical sciences from the Research Institute for Pediatric Oncology in Moscow, Russia. He thereafter completed his residency in general pediatrics at Albert Einstein College of Medicine/Jacobi Medical Center and his subspecialty training in pediatric hematology/oncology at Memorial Sloan-Kettering Cancer Center while serving as a research fellow at The Rockefeller University in Dr. M. Nussenzweig's laboratory.
Immunotherapy Showcase: Immune Design
Immune Design is a late-stage immunotherapy company employing next-generation in vivo approaches to enable the body's immune system to fight disease. The company's technologies are engineered to activate the immune system's natural ability to generate and/or expand antigen-specific cytotoxic immune cells to fight cancer and other chronic diseases. We leverage our cutting-edge platforms to produce product candidates and utilize distinct therapeutic approaches that, we believe, address the shortcomings of existing therapies and have the potential to treat a broad patient population either as individual therapies or in combination with other immunologically active agents. Our product candidates are designed for superior generation and expansion of cytotoxic T lymphocytes to kill tumors, and intended to combine with other mechanisms of action across the oncology landscape, such as checkpoint inhibitors or engineered T cells, to increase the benefit to patients and potentially place Immune Design at a central place in the treatment paradigm. Our primary product candidate, G100, an intratumoral TLR4 agonist, is currently in clinical trials in follicular lymphoma.
Activation of Anti-tumor Immunity and Clinical Response to G100, a TLR4 Agonist, in Follicular Lymphoma Patients.
TBA