Chief Business Officer VP, Market Development Clinical Genomics and Bioinformatics, QIAGEN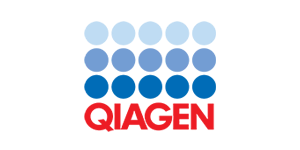 Biography
Sean works with broad range of customer, partners and collaborators in the development of genomics-guided precision medicine programs and capabilities. In this role, Sean is responsible for QIAGEN's Clinical Genomics product portfolio offering serving the clinical decision support needs of molecular diagnostics and molecular pathology testing laboratories and healthcare provider networks globally whom are implementing genomics-based precision medicine programs and require expertise in dry lab capabilities including test interpretation and reporting. Sean led the development of QIAGEN's recently commercialized Clinical Insight clinical decision support platform, an instrument, assay and pipeline agnostic test interpretation and reporting system that enables clinical testing labs to develop broad test menus and scale the analysis, interpretation and reporting of tests and to improve the insightfulness and action-ability of reporting to ordering physicians. Prior to QIAGEN, developed and managed Ingenuity's marketing, sales and support operations as SVP, Global Commercial Operations and SVP, Corporate Development for Ingenuity Systems.
Session Abstract – PMWC 2019 Silicon Valley
Session Synopsis: Genomics-guided precision medicine has become more common practice for patient screening, disease diagnosis and profiling and treatment decision support in cancer and rare diseases. Yet there continues to be significant variability in the methods for analyzing, interpreting and reporting on genomic testing and most healthcare providers and testing laboratories have yet to integrate important clinical data into their testing protocols, such as stage of disease, prior treatments and outcomes data that can enhance or change the patient profiling or treatment. This panel will discuss the current state of diagnostic and theranostic testing and how Providers, Laboratories, Pharma and Payers can work collaboratively to establish more standardized protocols for the inclusion of RWE into more standardized test interpretation and reporting protocols and how these protocols can result in improved screening, treatment decisions support, patient cohort analytics for drug development, clinical trial design, matching of patients to trials and evidence based reimbursement decisions.