Ph.D., Associate Director of R&D, Natera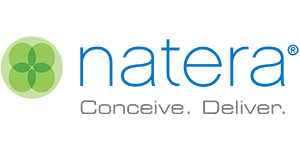 Biography
Ryan Swenerton, Ph.D. has been a pioneer in cutting-edge molecular biology for more than 15 years. His career has spanned infectious diseases, microfluidics, NGS, and liquid biopsy for oncology & non-invasive prenatal testing. Dr. Swenerton received his bachelor's degree in biology from MIT and his Ph.D. in biomedical sciences from UCSF. At Natera he has helped advance the company's massively multiplexed PCR technology for products including the market-leading Panorama non-invasive prenatal test. More recently, he helped lead efforts to develop multiple workflows for analysis of circulating tumor DNA using fixed and personalized panels. Results of this work were recently published in an article in Nature entitled, "Phylogenetic ctDNA analysis depicts early stage lung cancer evolution". In August 2017 Natera launched the personalized Liquid Biopsy test, Signatera, for research use only.
Talk
Immunotherapy Showcase: Signatera – Personalized Liquid Biopsy for Recurrence Monitoring
Natera is committed to transforming the diagnosis and management of genetic diseases in women's health and oncology. We are employing our cutting-edge cell-free DNA (cfDNA) testing technology to address the unmet needs of biopharmaceutical companies and researchers, and ultimately to impact cancer care in the clinic.