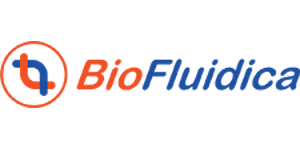 Biography
Rolf Muller is a biotechnology leader combining science and business knowledge to build and grow successful technology companies that further healthcare and the field of personalized medicine. He has structured and guided highly efficient multi-disciplinary research and commercial teams through funding, to product development, and successful product launch into global markets. Prior to joining BioFluidica he was the Founder and President of Biomatrica, which he developed from an idea to be a global leader in biopreservation technologies for diagnostic and health care companies. Over the last 16 years he has been involved in analyzing markets and developing strategies to position biotechnologies to maximize value. He has interacted with most of the major pharma and biotechnology companies to obtain funded development contracts, joint projects, and partnerships. In addition to raising successfully capital from investors he also raised non-dilutive capital from CDC, NCI, NIH, DARPA, In-Q-Tel and DOD. He obtained his Ph.D. in biochemistry from the Pasteur Institute in Paris France.
Liquid Biopsy Showcase: BioFluidica
BioFluidica is dedicated to commercialization of the microfluidic chips for liquid biopsy biomarkers on the oncology-related aspects of liquid biopsies.