Ph.D., Vice President Research & Development, CareDx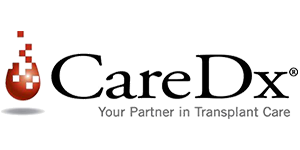 Biography
Dr. Woodward has led research and development projects in transplant diagnostics and gene expression discovery for over 20 years. Most recently at CareDx he was responsible for the bioinformatics, biostatistics, and laboratory teams that developed and validated AlloSure, an application of cell-free DNA to solid organ transplantation. Earlier in his career, he initiated biomarker discovery efforts with BioCardia and XDx and subsequently led the laboratory development of AlloMap, a gene expression test that has become an integral component of precise patient care in heart transplantation. During a post-doctoral fellowship at the Gladstone Institutes, Dr. Woodward developed unique methods for analysis of gene regulation in vivo to study atherosclerosis. Dr. Woodward earned his Ph.D. in physiology at the University of Missouri-Columbia with study of the coordinate regulation of gene expression in response to steroids.
Clinical Dx Showcase: CareDx
CareDx is improving the lives of transplant recipients by developing non-invasive diagnostics with a commitment to high quality clinical evidence.
Data-Driven Patient Care in Transplantation
CareDx precision diagnostics quantify both post-transplant recipient immune activity and graft injury. Nearly two decades of clinical studies and registries enable physicians to place patients in the context of real-world clinical use and to stratify risk of long-term outcomes.