Chief Scientific Officer, Maxygen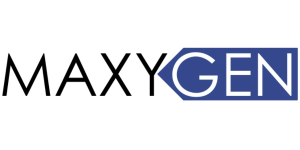 Biography
Robert Whalen is Chief Scientific Officer and oversees multiple programs applying molecular breeding in many areas of biotechnology from enzymology to therapeutics and vaccines. He was previously Director of Infectious Diseases at the original Maxygen (1999-2009). Prior to entering the biotechnology industry in 1999, he spent 27 years in France as a staff scientist and group leader at the Pasteur Institute in Paris. He was an early contributor to the development of DNA vaccines and has published a number of articles in that field. He is the author of some 120 scientific papers, reviews, and book chapters in the fields of biochemistry, gene expression, developmental biology, molecular physiology, gene transfer, vaccinology, immunology, and directed evolution. Robert Whalen obtained degrees from the Pennsylvania State University (B.S., 1970), Harvard University (A.M., 1974), and French National Center for Scientific Research (D.Sc., 1991).
Clinical & Research Tools Showcase: Maxygen
Maxygen provides expertise in directed evolution using a molecular breeding approach in many areas of biotechnology from enzymes to therapeutics.
Directed Evolution By Molecular Breeding
The molecular breeding approach to directed evolution is an efficient and productive way to create functional protein variants that can be screened for improved properties. Often thought to be limited to enzymes, this approach can be applied to complex biotherapeutics.