M.D., Chief Medical Officer, AIVITA Biomedical, Inc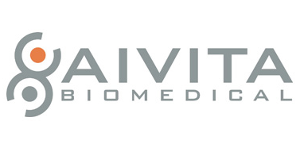 Biography
Dr. Dillman is a cancer physician investigator focusing on clinical development of personal, patient-specific therapeutic cancer vaccines consisting of autologous dendritic cells loaded with autologous tumor antigens from cultures of self-renewing autologous tumor cells that have characteristics of tumor initiating cells. His research career included human clinical trials with monoclonal antibodies and cellular immunotherapies. For over 20 years he directed a bench-to-bedside translational cell biology laboratory specializing in patient-specific cell-based therapies. He was a principal investigator for Cancer and Leukemia Group B and Chairman of the Cancer Biotherapy Research Group. He is a founding member and past-president of the Society for Immunotherapy of Cancer (SITC). He has over 300 publications. He earned degrees from Stanford and Baylor College of Medicine, and trained in internal medicine at Baylor, and hematology and oncology at the University of California San Diego.
Immunotherapy Showcase: AIVITA Biomedical, Inc
AIVITA Biomedical, Inc. is a biotechnology company focused on clinical applications of human cells, including malignant and non-malignant stem cells.
Cancer Vaccines with Autologous Tumor Cell Antigens
Injections of autologous dendritic cells loaded with antigens from self-renewing autologous tumor cells have been associated with minimal toxicity and overall survival benefit in patients with melanoma and renal cell cancer. Trials are ongoing in ovarian cancer and glioblastoma.