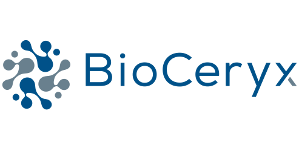 Biography
Dr. Balog is the co-founder and CEO of BioCeryx. BioCeryx is a spin out of SRI International commercializing a sample to answer DNA analysis platform originally developed for the US Government. Dr. Balog spent 15 years at SRI where his expertise was progressing technology from the research and development phase through product deployment. He led the development of a fully integrated nucleic acid analysis system from initial concept through transition to manufacturing. Dr. Balog was also the project lead for the development of the Upconverting Phosphors Technology (UPT) lateral-flow assay (LFA) platform for BARDA's Radiation Biodosimeter program. He was responsible for activities from the discovery of host response IVD biomarkers through system development and interactions with the US FDA. Dr. Balog has a Ph.D. in Biomedical Engineering from the University of Texas, Southwestern Medical Center at Dallas and an MBA from University of California, Berkeley.
Clinical Dx Showcase: BioCeryx
BioCeryx's molecular diagnostic platform will enable complex precision medicine testing at the local lab providing patients with timely results.
Liberate Precision Medicine: Moving Closer To The Patient
BioCeryx's platform enables complex molecular diagnostic tests to be run sample-to-answer using an automated fluidic format at the point of need. The integration of novel fluidic and mechatronics will enable true democratization of nucleic acid based precision medicine tests.