M.D., Assistant Professor of Medicine, University of California, San Francisco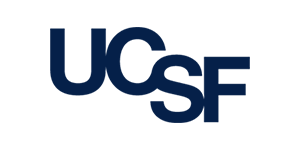 Biography
Dr. Rima Arnaout is Assistant Professor of Medicine, member of the Bakar Computational Health Sciences Institute, and faculty in the graduate program in Biological and Medical Informatics at the University of California, San Francisco. She is a physician-scientist with a strong background in genetics, clinical research and programming, and a practicing cardiologist board-certified in multi-modality cardiovascular imaging. Dr. Arnaout is currently developing computational methods to bring precision phenotyping to cardiovascular imaging for both research and clinical use. Dr. Arnaout is the recipient of the Sarnoff Cardiovascular Research Foundation Fellow and Scholar awards. She completed her undergraduate degree at the Massachusetts Institute of Technology, her MD at Harvard Medical School, her internal medicine residency at Massachusetts General Hospital, and her cardiology fellowship and imaging training at the University of California, San Francisco.
Clinical Dx Showcase: UCSF
The University of California, San Francisco is one of the top 10 best academic medical centers nationwide.
Deep-Learning Models Improve Diagnosis For Cardiovascular Imaging
My lab designs and trains deep neural networks to perform image-based phenotyping, with the goals of decreasing diagnostic error and developing and scaling imaging phenotypes for precision medicine.