M.D., Ph.D., Founder, FibrosIX LLC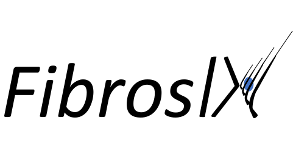 Biography
Dr. Neubig received his B.S. in chemistry from the University of Michigan and M.D. and Ph.D. from the Harvard-MIT Program in Health Sciences and Technology. He joined the department of Pharmacology at UM in 1983 and is currently Chair of Pharmacology & Toxicology at Michigan State University. He studies GPCR signaling and more recently Rho/MRTF gene transcription mechanisms as a target in cancer, scleroderma, and other fibrotic diseases. He has founded two start-up companies – Argessin LLC and FibrosIX LLC. He was president of the American Society for Pharmacology and Experimental Therapeutics (ASPET) is Chair of the AAAS Pharmaceutical Sciences section.
Talk
Immunotherapy Showcase: Targeting Rho/MRTF Gene Transcription in Fibrosis
Tissue fibrosis plays a key role many chronic diseases such as heart failure, kidney disease, liver cirrhosis, NASH, etc. Several orphan diseases such as scleroderma (systemic sclerosis) and idiopathic pulmonary fibrosis (IPF) are primarily characterized by tissue fibrosis and can have rapid fatal outcomes. There are no truly effective antifibrotic agents on the market. Myofibroblast activation is a critical step in tissue fibrosis and is induced by a RhoA-stimulated, myocardin-related-transcription factor (MRTF) gene transcription mechanism. FibrosIX LLC aims to develop small molecules targeting this pathway as a novel antifibrotic approach.