M.D., FACMG, Co-Founder and Chief Medical Officer, InformedDNA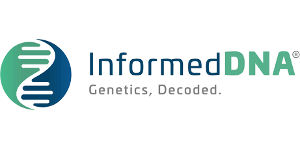 Biography
Dr. Rebecca Sutphen has broad clinical and molecular genetics expertise in conditions affecting both adults and children. She is among the few individuals certified by the American Board of Medical Genetics in clinical genetics, molecular genetics and cytogenetics. Rebecca previously served as director of Clinical Genetics for Moffitt Cancer Center & Research Institute. She is also an experienced researcher in genomics & proteomics and has been funded by the American Cancer Society, the Department of Defense and the National Institutes of Health. Rebecca has received numerous awards and honors, including being named to "Florida's Super Doctors," "America's Top Doctors for Cancer," and "Best Doctors in America," as well as the National Comprehensive Cancer Network Guidelines Panel, which sets the standard-of-care for genetics and familial cancer screening.
Session Abstract – PMWC 2019 Silicon Valley
Session Synopsis: As of today, there is a definite lack of concrete and consistent reimbursement methodologies in support of precision medicine, especially when it comes to genetic testing. It is time to start formulating plans and proposals, and to put a framework or guidelines in place to arrive at a common ground. This panel, with various representatives from across health care includes health care providers, health care system operators, payors, and testing services providers, will kick-start this much needed conversation.