M.S., Oncology Market Development/Clinical Workflow Sales Team Diagnostics and Genomics Group, Agilent Technologies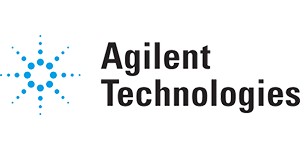 Biography
Rebecca Brandes background includes developing and submitting products for regulation, developing integrated workflows for routine testing and business development for companion diagnostics with an emphasis on Oncology. Currently she is a member of the Clinical Workflow Sales Team at Agilent. As a newly formed team, the market development managers are charged with the objective to help with the education and consultation on advanced genomic technologies in routine pathology. This includes expertise in genomic technologies, clinical laboratory workflows, current testing methodologies and paradigms and genetics. Rebecca joined Agilent in July of 2014 bringing more than 18 years of expertise gained from leading companies in life sciences, diagnostics and routine clinical testing as Director of Molecular Pathology and Cancer Genetics. She received Bachelor's Degrees from High Point University in Biology, Biochemistry and Anthropology and a Master's Degree in Molecular Genetics from Wake Forest University. Prior to joining QIAGEN, Asuragen, Affymetrix and Agilent to lead their marketing programs, Rebecca spent several years running a high-throughput, CLIA-CAP clinical molecular oncology laboratory for bone marrow tissue typing for transplant and registry build.
Session Abstract – PMWC 2019 Silicon Valley
Session Synopsis: Over the last few years, there has been extraordinary progress in Next-Generation Sequencing and with that we see genetic testing are now increasingly being used for the screening and diagnosis of both cancer and non-cancer conditions. This session will dive into specifics around cancer testing, where it is headed, applications, concerns, and opportunities.