M.D., Ph.D., Founder and Executive Chairman, PierianDx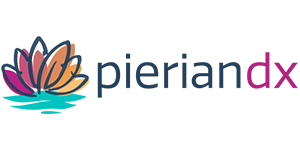 Biography
Dr. Nagarajan is trained as a physician-scientist with deep experience in molecular biology, molecular laboratory workflows and techniques. His multiple informatics subspecialties include bioinformatics, biospecimen informatics, clinical trials informatics, and medical informatics. In addition to his role at PierianDx, he currently serves on the College of American Pathologists (CAP) Molecular Oncology Committee and the Next-Generation Sequencing (NGS) Project Team and is a molecular pathology specialty inspector for the CAP. He is also an Adjunct Associate Professor at the Washington University School of Medicine Department of Pathology & Immunology.
Clinical Dx Showcase: PierianDx
At PierianDx we empower progressive health institutions and diagnostic laboratories to build world-class precision medicine programs.
Building A Clinical NGS Testing Program
PierianDx Founder and Executive Chairman, Rakesh Nagarajan, highlights strategic considerations for building an effective clinical NGS testing menu that achieves greater control, cost savings, and better care for patients.