M.D., Hematopathologist / Molecular Pathologist, City of Hope National Medical Center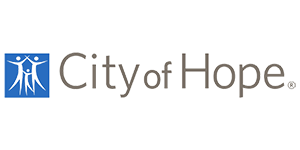 Biography
Dr. Raju K. Pillai is a physician scientist working at City of Hope National Medical Center in Duarte, CA. He completed his residency at University of Southern California and fellowships in hematopathology and molecular genetic pathology at the University of Pittsburgh Medical Center. Triple board-certified in anatomic and clinical pathology, molecular genetic pathology and hematopathology, he is an active member of multiple professional associations, and has published more than 28 peer-reviewed publications, abstracts and book chapters. He is one of the expert hematopathologists at City of Hope with specialty expertise in diagnosis and genomic evaluation of hematologic diseases. As the director of Pathology Bioinformatics at City of Hope, Dr. Pillai is highly experienced in developing genomic assays and adapting bioinformatics tools for clinical use. His current research studies focus on multi-dimensional genomic analysis of cancer specimens and using that information to guide targeted therapy and immunotherapy.
Session Abstract – PMWC 2019 Silicon Valley
Session Synopsis: Genomics-guided precision medicine has become more common practice for patient screening, disease diagnosis and profiling and treatment decision support in cancer and rare diseases. Yet there continues to be significant variability in the methods for analyzing, interpreting and reporting on genomic testing and most healthcare providers and testing laboratories have yet to integrate important clinical data into their testing protocols, such as stage of disease, prior treatments and outcomes data that can enhance or change the patient profiling or treatment. This panel will discuss the current state of diagnostic and theranostic testing and how Providers, Laboratories, Pharma and Payers can work collaboratively to establish more standardized protocols for the inclusion of RWE into more standardized test interpretation and reporting protocols and how these protocols can result in improved screening, treatment decisions support, patient cohort analytics for drug development, clinical trial design, matching of patients to trials and evidence based reimbursement decisions.