Ph.D., Senior Manager Applications, ImmonoOncology and Vaccines, MBL International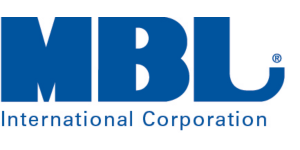 Biography
Dr. Pirouz M Daftarian is a cellular and molecular immunologist with 20-year experience in Immuno-Oncology and vaccinology. Pirouz is currently a Senior Manager of Applications, IO and Vaccines at MBLI and JSR Micro. He has completed his PhD in the University of Ottawa and completed a postdoctoral fellowship on cancer biology and vaccines in the City of Hope National Medical Center. Prior to MBLI, Pirouz has led and shepherded R&D operations of in biotech companies (NGM Biopharmaceutical and Immunovaccine), has served as a faculty of the Miller School of Medicine, acted as a reviewer for DOD and NIH/NCI, and is the principal inventor of several vaccine and IO related regular patents. He has authored more than 60 research papers.
Immunotherapy Showcase: MBL International
MBL is a leading life science company focused on providing high-quality products & solutions for life science research and clinical diagnostics.
What Makes A Person Responder To ICI?
We present a T cell exhaustion model that may be reversed by immune checkpoint blockades (ICB) dividing hosts into responders and non-responders. This system creates a potential candidate model to study the biomarkers of responsiveness to IBCs.