M.D., FACMG, Medical Director, Mark R. Neaman Center for Personalized Medicine, NorthShore University HealthSystem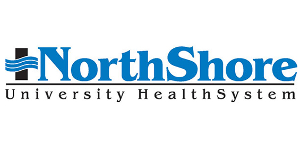 Biography
Dr. Hulick is the Medical Director of the Mark R. Neaman Center for Personalized Medicine and Division Head for the Center for Medical Genetics at NorthShore University HealthSystem, which applies genomic information to prevention, diagnosis and treatment of human disease with the vision to bring genomics guided care to every patient and their family. He joined NorthShore as an attending physician in medical genetics in 2008 and became Division Head of Medical Genetics in 2012. Dr. Hulick also serves as a Clinical Assistant Professor in the Department of Human Genetics at the University of Chicago Pritzker School of Medicine. Previously, he served as an attending physician in medical genetics at Massachusetts General Hospital. Dr. Hulick earned his medical degree from Jefferson Medical College in 2001. He completed a residency in internal medicine at St. Luke's Hospital – Mayo Clinic, and completed a clinical fellowship in medical genetics at Harvard Medical School.
Session Abstract – PMWC 2019 Silicon Valley
Session Synopsis: A growing number of hospitals are offering predictive medicine by screening entire populations or specific subgroups for genetic information in order to target interventions for common disorders such as heart disease, diabetes, and cancer. Such screening can help identify groups at risk so that primary- or secondary-prevention efforts can be initiated.